5 Steps for Caring For Your Butcher Block Countertop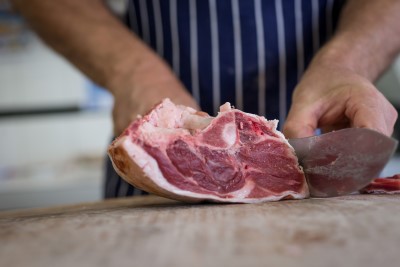 A butcher block countertop will add beauty, value, and usability to your kitchen. But like anything that you use in your kitchen, your butcher block must be kept clean and sanitary to help prevent the spread of disease.
Luckily, it's not hard to keep your butcher block clean. And chances are you already have all the materials you need to provide a really thorough cleaning right in your own kitchen!
1 - WIPE YOUR BUTCHER BLOCK CLEAN
Items required: soap, water, and a rough sponge or scouring pad
Scrub your butcher block to remove messes such as food and crumbs. While this step is good for getting the most obvious messes from your butcher block, it doesn't remove bacteria that might be present under the surface.
2 - SANITIZE YOUR BUTCHER BLOCK
Items required: white vinegar
Saturate your butcher block with vinegar and allow it to sit and soak in for a few minutes. The vinegar works its way further into your butcher block than soapy water does, providing a more thorough cleaning and sanitization to help keep your food from becoming contaminated.
3 - DEODORIZE YOUR BUTCHER BLOCK
Items required: salt, lemon juice, a scrubbing brush
Your butcher block should be odor-free so your food doesn't become infused with an unpleasant taste. Mix the salt and lemon into a paste, and scrub that paste into your butcher block to remove foul odors and further sanitize it. Then, wipe it clean and let it dry.
4 - SEAL YOUR BUTCHER BLOCK
Items required: a butcher block oil of your choice, a cloth
Once your butcher block is clean and dry, you need to keep it in that condition with a sealing. Pour a little of the oil onto your butcher block, and wipe it in with the cloth. Repeat this process a few times until your butcher block stops taking in the oil.
GET YOUR BUTCHER BLOCK WORK FROM AN EXPERIENCED REFINISHING COMPANY
If you need any butcher block countertop work handled -- everything from refinishing to installing a new countertop -- call MasterWorks Custom Cabinets. We have the experience and the know-how to provide the best butcher block countertop for your kitchen!