How Any Wine Connoisseur Can Benefit from a Wine Cellar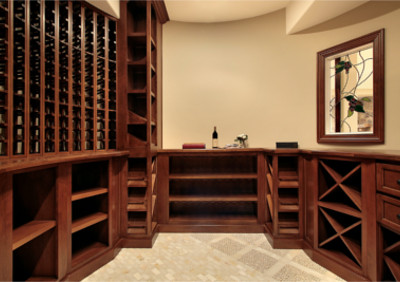 Are you a connoisseur of wine? Do you have extra room in your basement? If so, why not consider getting a wine cellar custom built in your Brentwood home's basement? For the wine lovers among you, a wine cellar will prove to be a great investment for your beloved collection.
Maybe the concept of forking over the money to get a wine cellar installed in your Brentwood home deters you from making this investment, but we assure you the benefits are worth the cost. If you're simply unaware of what those benefits are, just read on, and who knows? You just might be sold on a custom-built wine cellar so you can enjoy . . .
Protection for Your Valuable Wine
If you buy a high-end bottle of wine with the intent of going through it in the near future, then you don't have to fret too much about day-to-day damage to it. Of course, that's rarely the case with your wine, as you most often store it for a long duration. During this long storage period, your wine collection can become damaged from a variety of external factors:
Light
Vibrations
Temperatures
While you can't keep these factors from occurring, you can keep your wine collection protected from them. How? You guessed it: with a wine cellar. A wine cellar is designed to protect your wine from these issues, helping to preserve its quality and taste through the years.
More Storage for Your Wine Collection
Collecting wine can quickly become a space-consuming hobby, but in order to get the best deal on wine, you often have to buy it in bulk. Still, as we said, doing so is something of a double-edged sword since you may soon find yourself without any storage space.
Fortunately, that's another way that a wine cellar can benefit you. In addition to offering protection for your wine collection, this installation will also offer a great, safe place to store it all. You'll be able to collect all the wine you want at the best prices without sacrificing any of your Brentwood home's space.
Greater Property Value
A wine cellar benefits more than just your wine collection. After all, it can also benefit your bank account by adding extra value to your home. This extra value will pay off substantially should you ever decide to put your home on the market.
If you're ready to enjoy this benefit as well as the other great benefits that a wine cellar can offer, then be sure to get yours from a dependable custom cabinet company such as MasterWorks Custom Cabinets. We'll design a wine cellar that's perfectly suited to your tastes and needs, allowing you to enjoy all of these great benefits for years to come.