Custom Cabinetry and Furniture in Franklin, TN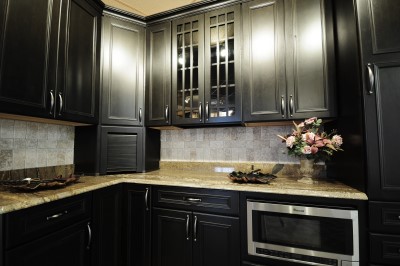 Your home should look beautiful, but it's not always easy to maintain a beautiful Franklin home as time and use wear away at your beautiful decor daily. And among that decor, some of the most beautiful and most useful (meaning most used) is your furniture and cabinets.
If your furniture and cabinets are looking rough after enough years of heavy usage, call MasterWorks Custom Cabinets. With our custom refinishing and custom cabinets, we can make your home look as beautiful as can be no matter what wear your furniture and cabinets sustain.
CUSTOM CABINETS IN FRANKLIN, TN
Cabinets are some of the most beautiful installations in your home -- at least they can be if you get the right cabinets. But what if the right cabinets exist only in your mind when you picture the perfect and most beautiful home for you?
That solution is easy: You call us for custom cabinet work! Whether you need your old cabinets refinished or new ones built and installed to your specifications, MasterWorks Custom Cabinets has all the know-how and experience to provide the best work for a great price.
FRANKLIN'S CUSTOM FURNITURE AND CABINET EXPERTS
For beautiful sights to see and take in, you can't go wrong with Franklin, Tennessee. With its historical buildings and stunning nature-scapes, the city offers more than enough beautiful sights to keep any lover of beauty happy and satisfied.
And with its local pros at MasterWorks Custom Cabinets, Franklin can keep your home looking as beautiful as the city itself. If you want quality cabinetry and furniture refinishing work at a great price, call us today!