Beautiful Custom-Made Wine Cellars in Brentwood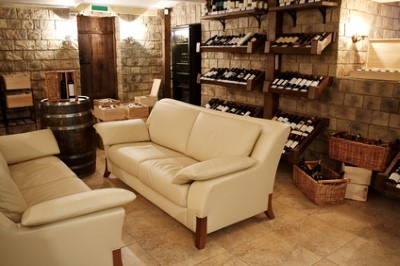 Are you a wine connoisseur? If you are, then you can't go wrong by getting a wine cellar installed in your Brentwood, TN, home. If you're in the market for a custom-made wine cellar, call the Brentwood custom wine cellar experts at MasterWorks Custom Cabinets.
Increased Storage Space in Your Brentwood Home
With a wine cellar, you never have to sadly pass by a sell on wines, nor do you have to deal with clutter and dwindling space in your Brentwood home. Instead, you can stock up when you see deals on wine since you'll have a large dedicated area for storing your wine.
While providing a convenient place to store your wine, your wine cellar will also clear up space in your home. Thus, a wine cellar can help to make your home life more relaxed and less cramped -- if you're the kind of person who wants to keep an impressive stock of wine at all times, especially.
Keep Your Precious Wines Protected
Being a food product, wine can spoil if left exposed to unfavorable conditions. And if you simply store your wine in your kitchen or dining area, then it will certainly remain exposed to some pretty harsh conditions that could cause your wine to perish:
Sunlight exposure
Fluctuations in temperatures
Humidity
Vibrations from traffic
If you have a substantial collection of wine, you could lose thousands of dollars in products if that wine is exposed to conditions that will spoil it. So, you could definitely benefit from getting a wine cellar that will keep your costly wine protected.