Have Dinner in Style with Our Custom-Built Dining Tables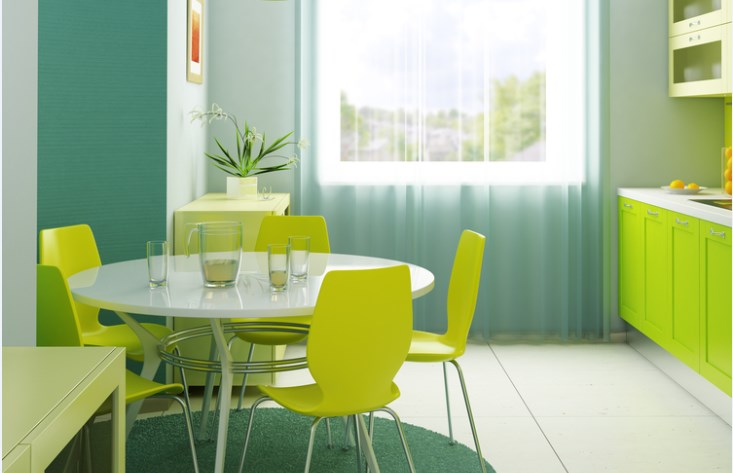 There's nothing like a home-cooked dinner at the end of the day with your loved ones. While you pass the potatoes, you can catch up with each other's lives and days and reconnect as a family.
But what's a family dinner on an unimpressive or even downright unattractive dining table? Not much, we say. Rather, we insist that no family dinner is complete without a beautiful dining table to display your carefully prepared food and to enjoy your quality family time.
And to get the most beautiful dining table for your tastes and needs, call MasterWorks Custom Cabinets. We have the skills and experience to provide you with a beautiful, custom-made dining table to help you enjoy your family dinners to the fullest every single night!
QUALITY MATERIALS
Sure, you could run into any supermarket, find a table that's pretty enough, and bring that home. But how long would a supermarket dining table last? A few years? Maybe a decade? And would it look pretty during that time, or would it quickly be rendered a scratched-up mess?
We'd wager that it would err on the short-lived, unsightly side. That's just a results of the oftentimes cheap materials that go into mass-marketed dining tables. They're made to provide a table now rather than later, so when later comes, you might not have a dining table if you opt for the supermarket option.
If, instead, you opt for a custom-made dining table from MasterWorks Custom Cabinets, you'll enjoy a beautiful dining table for years to come. This longevity and attractiveness come from the high-quality materials we use for all of our dining tables.
CUSTOM DINING TABLES TO SUIT YOUR NEEDS
Let's face it: You don't buy furniture just to serve its practical purpose. If that were the case, you would be content to have a couple of sawhorses and a piece of plywood for your dining table.
No, your custom furniture, no matter how practical, should also be a beautiful decoration. And to get the exact kind of beautiful decoration of a dining table in your home, call MasterWorks Custom Cabinets for a custom-built dining table.
Whatever your tastes might be, we have the experience and the resources to build a high-quality dining table to your specifications. So, with a dining table custom-built by us, you can enjoy a unique table made with your tastes in mind!