Call Us for the Custom-Made Headboard of Your Dreams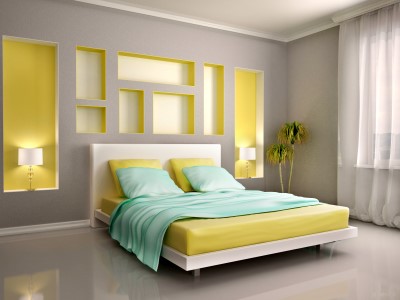 You'll spend a third of your life in bed. This means your bed should be a great place to spend all of that time. With a quality mattress, you can make your bed as comfortable as can be so that you don't feel sore from all the time you'll spend in it. But your bed should not just feel great. It should also look great!
And to get your bed looking as great as can be, get a beautiful headboard. If you want the most beautiful headboard for your bed, call MasterWorks Custom Cabinets. We have the experience and resources to provide a stunning, one-of-a-kind custom-built headboard to make your bed look as great as it feels.
A HEADBOARD CAN BE USEFUL
While your primary focus with a new headboard might be aesthetics, you shouldn't overlook how useful a headboard can be. You might like to keep your electronics, your drinks, and your books nearby in bed, and surely you'd like to keep them easily accessible and out of the way.
And with your custom-built headboard, you can keep your useful items as close and convenient as possible. Just specify that you want shelving or tables built into your headboard, and with our resources and know-how, we'll make your headboard as useful as you could want it to be!
EASILY MATCH YOUR HEADBOARD TO THE REST OF YOUR ROOM
While it's nice to make your home practical and useful, you should also strive to make it beautiful. And a great way to make your home look as beautiful as it possibly can is to call us for a custom-made headboard.
It can be hard to get your furniture to match. Shades of color and grains of wood are so varied that you might have a hard time getting two pieces to match if you get them all pre-made from a store.
But with a custom-made headboard from us, you can easily get this large installation to match the rest of your room. With our sharp eyes for detail and our access to resources, we can get your headboard to match the rest of your decor, no problem!
GET QUALITY WORK FROM DEDICATED PROS
If you want a custom-made headboard in any size, shape, color, or design, call MasterWorks Custom Cabinets. With our experience and our dedication to quality work, we can provide a beautiful, unique headboard that's tailor-made for your tastes and needs.