Smyrna's Top Custom Cabinet Company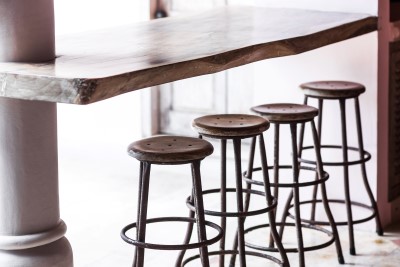 To keep your home looking its best, you need to keep the items within it looking their best. But you might have trouble keeping your home's most frequently used items looking that good -- and by "most frequently used," we mean your furniture and cabinets.
If your furniture and cabinets look as bad as predicted, call MasterWorks Custom Cabinets for custom cabinet work and furniture refinishing. We can get your home's most frequently used items looking their best in no time flat!
CUSTOM CABINETS IN SMYRNA, TN
Your cabinets are useful for many reasons. You store your medicine, food, cleaning products, toiletries, cookware, and many more things behind them. So, you'll use your cabinets every day. And since you'll use them so often, they should look their best and provide all the storage space you need.
To get the best look and most space out of your cabinets, call us for custom cabinet work. With our custom cabinets, we'll provide you with the best cabinets for your home, helping you to fully enjoy this most useful of installations.
SMYRNA'S FURNITURE AND CUSTOM CABINET PROS
For enjoying quality outdoor time, you can't go wrong by living here in Smyrna. The town boasts 10 parks to help you enjoy a nice day out in nature. It even has a golf course for those of you who prefer to spend your outdoor time doing something a little more active.
And if you want to enjoy your indoor time every bit as much, you'll still love it here in Smyrna. With its local pros at MasterWorks Custom Cabinets, you can keep your home looking as beautiful as the town surrounding it thanks to refinished furniture and custom cabinets.