You Don't Need a Barn to Enjoy Custom Built Barn Doors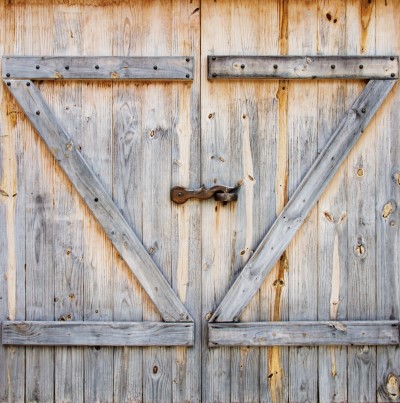 The great thing about building a home is that you can customize yours to look just about any way you could want. And one great way to add an elegant, singular, and impressive look to your home is to install barn doors.
Many of your entryways should not remain open at all times. For instance, you might want to close off your kitchen from the rest of the house while you cook to keep the heat and odors where they belong. And while providing this necessary function, barn doors can also make your home look beautiful like nothing else can.
And to get the most beautiful barn doors for your home, call MasterWorks Custom Cabinets for custom-built barn doors. You might not find the barn doors of your dream in stores, but by calling us, you can have that barn door made to order!
BARN DOORS OF ANY KIND OF MATERIAL YOU NEED
Not all kinds of wood are the same quality, and not all kinds of wood look the same in your home. Your decor might err on the more rustic side, or perhaps it's modern or retro or bold or muted or any other kind or combination of look.
Whatever look your home might boast, you can be sure that a custom-built barn door from us will go with everything else. We can make this promise thanks to our access to just about any kind of wood or material you might want your barn doors built from.
Whether you need distressed wood or something with a high sheen, we can provide it for you so that you can enjoy the most beautiful barn doors for your home, helping your home to look as beautiful as possible!
HIGHER PROPERTY VALUE
Your home should be more than just beautiful. It should also be valuable so that you can get back the money you've put into it for years when it comes time to sell.
And with custom-made barn doors in your home, you can enjoy a significant increase in your property value when it comes time to sell. Because custom barn doors are unique and beautiful, you can command the highest possible price for your home!
If you want quality custom-built barn doors in your home, call MasterWorks Custom Cabinets. We have the experience and the know-how to provide a quality custom-made barn door made just to your specifications!