Complete Your Living Room with a Custom-Built Coffee Table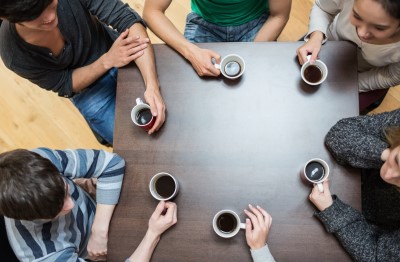 Your living room is the epicenter of your home, and it's likely to be the place you'll entertain your friends and guests. So, your living room should look its best at all times. And to get your living room looking its best, you need to have a beautiful coffee table as its centerpiece.
Of course, because your coffee table is likely to be the central piece to the most central room of your home, it needs to be nothing short of beautiful. And to get the most beautiful coffee table, call MasterWorks Custom Cabinets for a high-quality, custom-built coffee table!
PICK YOUR DESIGN
The best coffee tables don't come from supermarkets since that mass-marketed stuff looks cheap and breaks down over time. For the best coffee table, you need to get something that was built with a little more care -- not to mention better materials.
Sure, you could spend hours poking around antique stores hoping to find the right coffee table for your home. Such a coffee table would definitely be made to last. But what if you didn't find the perfect coffee table for your tastes? Then you would have just wasted hours of your time for nothing.
Instead of spending all that time just hoping to find the right coffee table for yourself, be sure to get it by calling us for a custom piece. No matter what design, materials, and color you want your coffee table to be, we'll provide the exact product you want!
HIGH-QUALITY MATERIALS FOR A LONG-LASTING COFFEE TABLE
Since your coffee table is so central and provides so many uses, it will endure wear over time. While wear might be unavoidable, it doesn't have to spell the end of your coffee table when it happens -- and it won't thanks to the high-quality materials we construct your coffee table with.
We pride ourselves on using the highest-quality materials in all of our custom-built furniture. From the wood to the stains to the craftsmanship, we ensure that every aspect of the work that goes into your coffee table will keep it looking great and standing strong for years to come.
If you want a high-quality coffee table that's made to last, call MasterWorks Custom Cabinets for a custom-built coffee table. With our experience, resources, and dedication to quality work, we can provide the best custom-built coffee table for your home.