Are You in Need of Custom Cabinets For Your Green Hills Home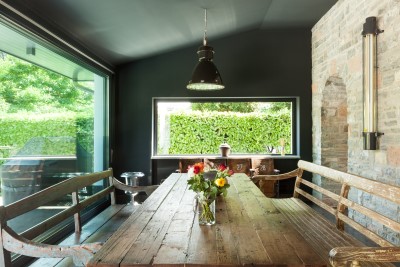 To maintain a beautiful home, you need to decorate that home with beautiful furniture. But keeping your furniture in beautiful condition can be difficult because of the daily wear and tear that can leave your furniture looking damaged and worn over the years.
If your furniture is in the kind of condition that prevents your home from looking its best, call MasterWorks Custom Cabinets. With a professional furniture refinishing, we'll get your furniture and, thus, your entire home looking as beautiful as possible!
FURNITURE REFINISHING IN GREEN HILLS, TN
As your antique furniture suffers from daily usage, it will begin to wear down. In time, your irreplaceable antique furniture could be rendered a tattered, unsightly mess. More so, its lifespan and value could be greatly decreased, costing you more than just a home that doesn't look its best.
If your antique furniture looks bad, don't resign yourself to the frustration and the cost of replacing it with something else. Instead, call us, and for an affordable price, we'll get your worn-out antique furniture looking beautiful and new once more with a furniture refinishing!
CUSTOM CABINETS IN GREEN HILLS, TN
Of course, for a truly beautiful home, you'll need more than just beautiful furniture. The installations that make up that home should also be beautiful, and one of the most important of these installations is your cabinetry.
If your current cabinetry isn't very much to look at or if it's simply worn out and ready to go, call us for custom-built cabinetry. With our experience and resources, we can provide quality custom cabinets that will make your home look as beautiful as possible for a great price!
GREEN HILLS' CUSTOM CABINETRY AND FURNITURE REFINISHING PROS
Are you a music buff? If you are, you'll love the Bluebird Cafe located here in Green Hills. This 90-seat club features live music in an intimate venue, and it has featured famous artists such as Garth Brooks and Taylor Swift, who was, in fact, discovered in the Blue Bird Cafe.
And if you are less into music and more into home improvement, you'll still find something to love in Green Hills, and that something is MasterWorks Custom Cabinets. With our custom cabinets and furniture refinishing, we'll help to provide you with the home of your dreams!